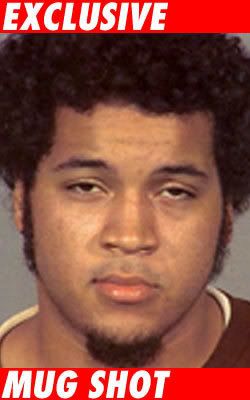 Thomas "Jack" Daniels becomes the latest A.I. contestant to have his criminal record exposed:

American Idol Wannabe Already Has a Record
Oh well. He's not creepy and hostile like those two twins,
Terrell and Derrell
, from last season. He just seems like a goofy, happy-go-lucky kid with a binge drinking problem, and what's not to like about that?